Speed control with Vetter setpoint devices
To ensure that your conveyed goods always arrive at their destination at the right time, our range includes suitable electronic setpoint devices for our small conveyors.
The setpoint devices are installed upstream of the drive of the corresponding conveyor and are easy to operate manually or can be electronically controlled via one of your system's existing controllers. This way, you individually determine the conveying speed of your conveyed goods to suit your requirements.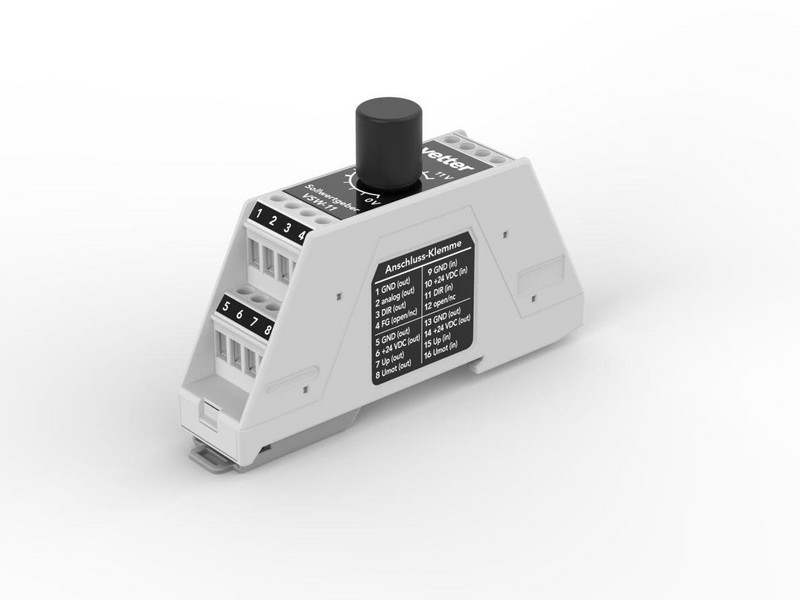 VSW-11
100 – 240 V AC / 50 – 60 Hz / 1.3 A input voltage
24 V DC / 2 A output voltage
0 - 11 V DC reference value output
0 – 110 % conveyor speed
Easy wall or table mounting
Protection class IP 67
Connection via connectors (housing does not need to be opened)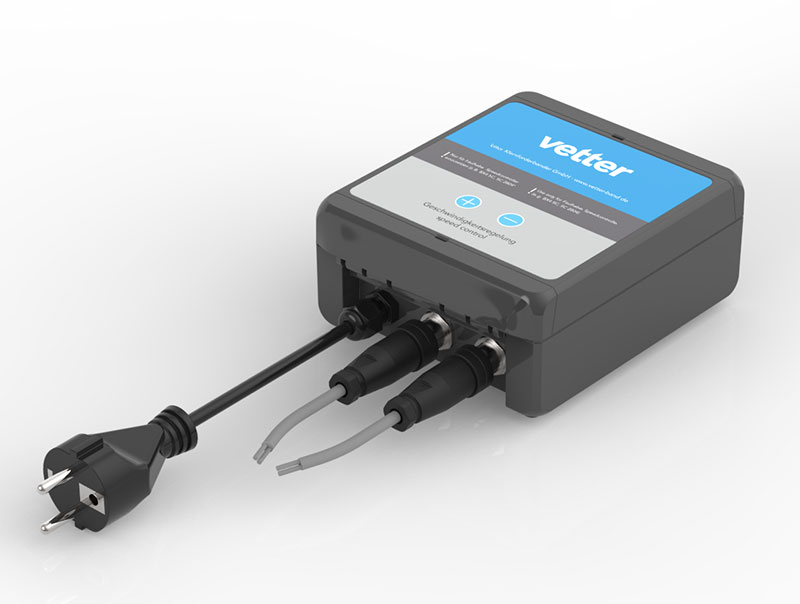 VR-24-SW-11
100 – 240 V AC / 50 – 60 Hz / 1.3 A input voltage
24 V DC / 2 A output voltage
0 - 11 V DC reference value output
0 – 110 % conveyor speed
Easy wall or table mounting
Protection class IP 67
Connection via connectors (housing does not need to be opened)